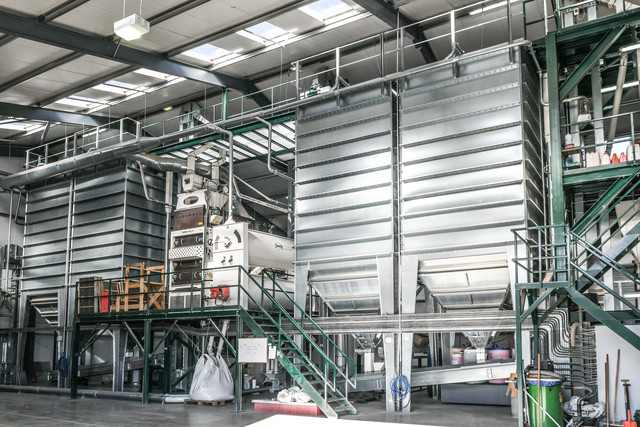 The recent spell of good weather has created renewed interest in autumn wheat varieties. It is fair to say that choice is limited - please keep In touch if you are looking for supply.

We have started dressing spring barley - we hope you find this e-mail useful in helping you make decisions on what to grow.

In addition to varietal choice we have several other points for you to consider.
Seed Treatment Choice
Vibrance Duo has been increasing in popularity on winter wheat. The product has clearly demonstrated both in trials and on farm that it promotes rooting and aids seedling emergence. It is now approved for winter and more recently spring barley.
When using Vibrance Duo on barley it must be co-applied with Rancona i-Mix to give the necessary protection for loose smut.
2. Seed Testing
Anyone considering using farm saved seed should ensure samples are tested.
Cereals:
For cereals, a full germination test will be necessary. The wet weather at harvest, coupled with uneven ripening has resulted in a few issues on germination .
Once the germination figure is known, accurate seed rates can be calculated in conjunction with the thousand grain weight.
Beans:
Any farm saved bean seed should be tested for Germination, Ascochyta and Stem Nematode.

We can arrange testing via SGS laboratories, Kelleythorpe, Driffield. Please note that germination testing will typically take 14-16 days.
SY Tungsten NEW
New malting variety from Syngenta, worth trying for regular malting barley growers - supported by Muntons for harvest 2021.
High yields, good specific weight and an untreated yield of 95%.
Similar maturity to Laureate.
https://www.syngenta.co.uk/sy-tungsten-1
Laureate
Laureate remains the most popular spring malting barley variety with strong demand from maltsters and reliable on farm performance.
https://www.syngenta.co.uk/varieties/spring-barley/laureate
LG Diablo
LG Diablo has now got full MBC approval for both brewing and distilling.
High yields, strong agronomics and good demand from maltsters will keep the LG Diablo area close to that of Laureate.
https://www.lgseeds.co.uk/products/cereals/lg-diablo/

RGT Planet
RGT Planet is a great farmers barley producing a bold grain ideal for feeding with good straw quality.
Potential for a malting premium into the export market.
https://rgtplanet.com/

KWS Irina
Whilst KWS Irina has been around for several years, it is still a very popular spring barley due to its good quality straw and high bushel weight for feeding.
Small demand for malting.
https://www.kws.com/gb/en/products/cereals/barley-oats/variety-overview-barley-oats/kws-irina/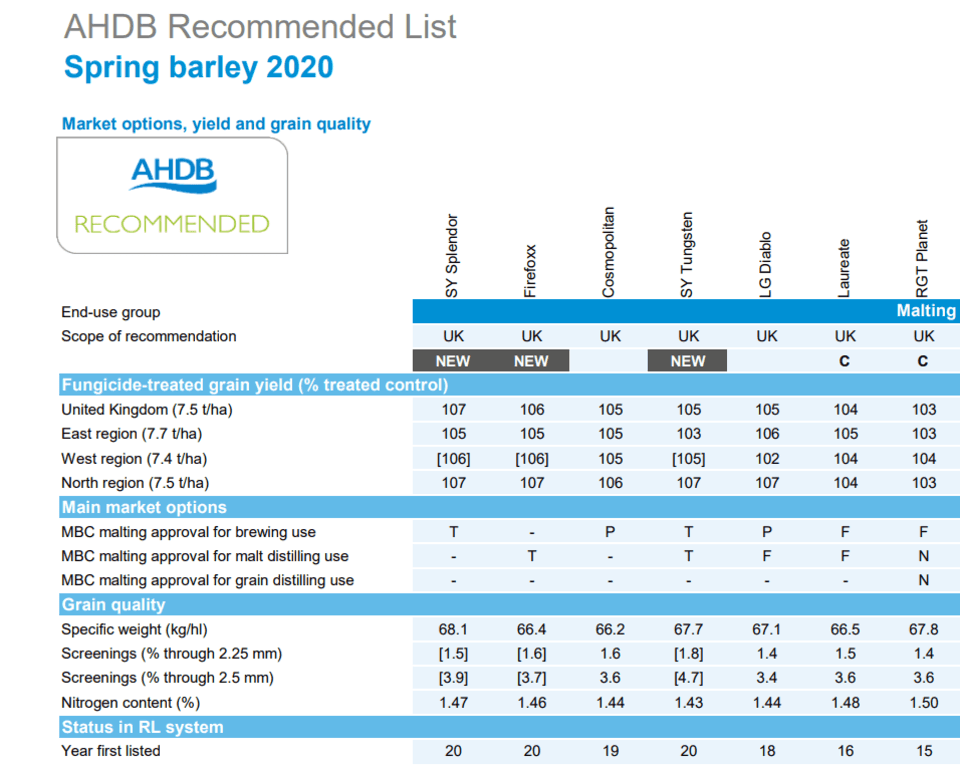 Spring Wheat:
We have access to the following spring wheat varieties:
Group 1
Mulika
The only group 1 milling spring wheat variety producing grain with good HFN and protein.
OWBM resistant.
Mulika Spring Wheat - Senova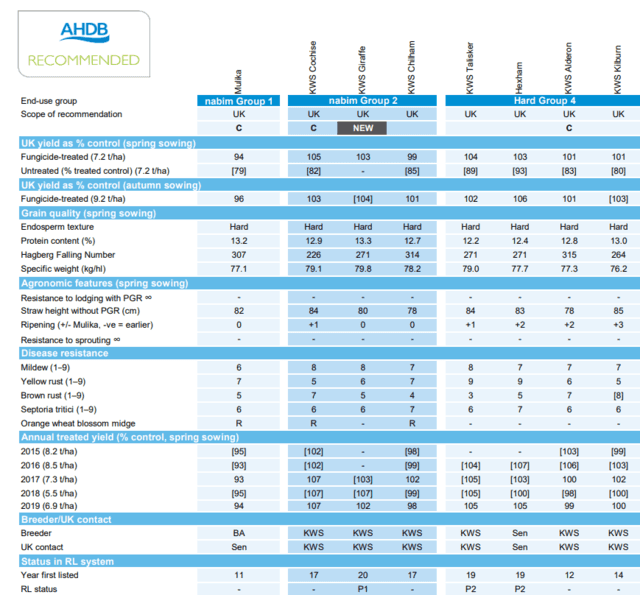 Group 2

KWS Cochise
Good grain quality for milling - accepted by most end users.
Decent agronomic package.
OWBM resistant.
KWS COCHISE - Variety overview - Wheat - Cereals - Products- KWS UK Ltd.
KWS Chilham
Similar agronomics to KWS Cochise but weaker on Brown Rust and earlier to mature.
Shorter in the straw than KWS Cochise and not quite as high yielding.
OWBM resistant.
KWS CHILHAM - Variety overview - Wheat - Cereals - Products- KWS UK Ltd.

Group 4
Hexham
High yielding variety with good grain quality but slightly later to mature.
Septoria Tritici rating of 7.0
Hexham Spring Wheat - Senova
Spring Oats
WPB Isabel NEW
New spring oat variety with high yields and big specific weight liked by millers.
https://www.kws.com/gb/en/products/cereals/barley-oats/variety-overview-barley-oats/wpb-isabel/
Canyon
Popular oat variety producing a good sample and taken by millers.
WPB Elyann
Earliest maturing spring oat variety on the list grown for both feed and milling.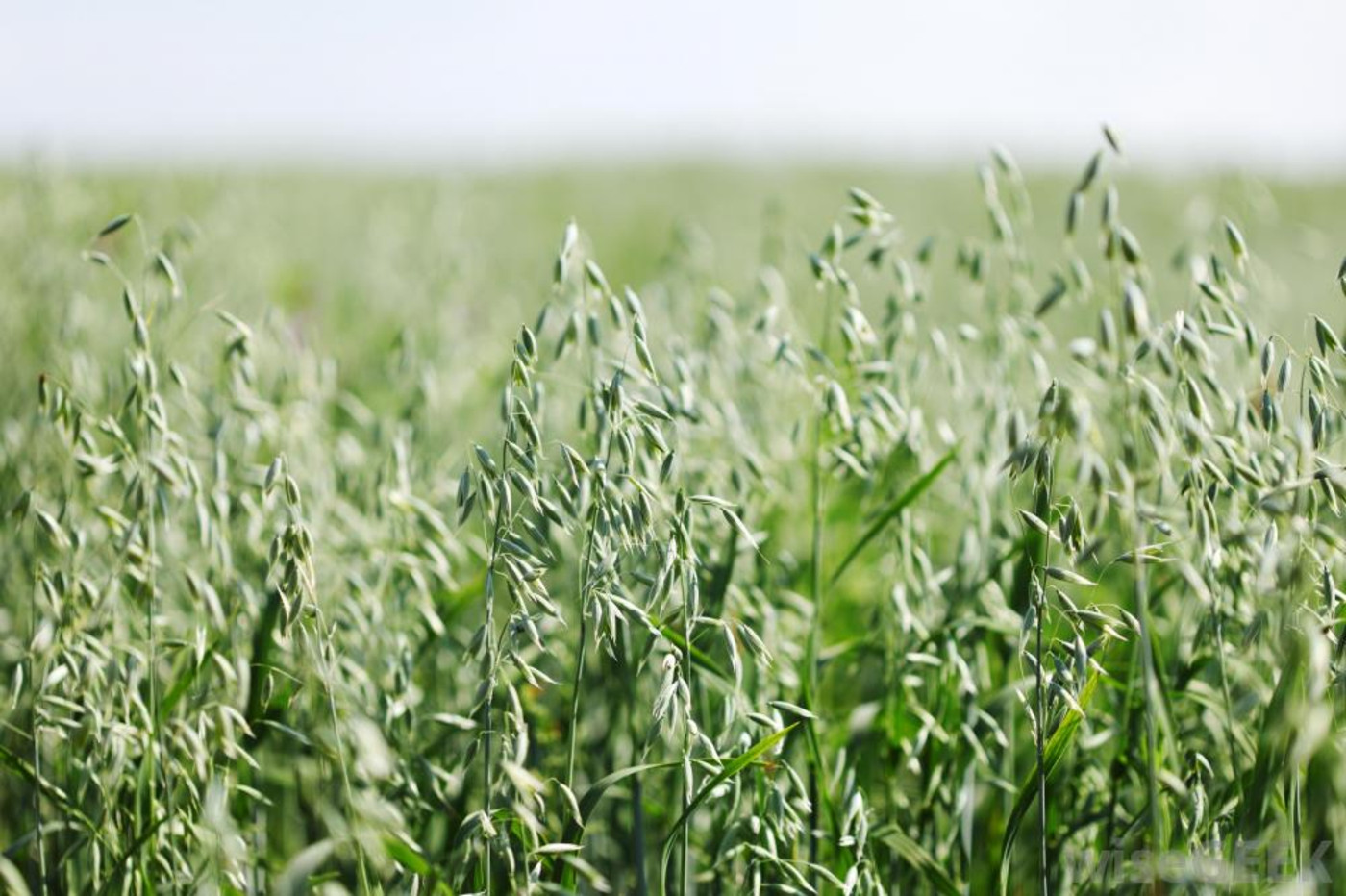 Spring Beans
Fuego
Fuego remains the most popular spring bean variety due to its on farm reliability and good seed quality.
Relatively early to mature.
Fuego | Spring Bean | LG Seeds UK

Lynx
High yielding variety with a good disease package.
Early to mature.
Good seed quality.
LYNX – LSP

Vertigo
Whilst one of the older spring beans in on the market it still holds a good share of the market.
Good standing ability and resistance to downy mildew.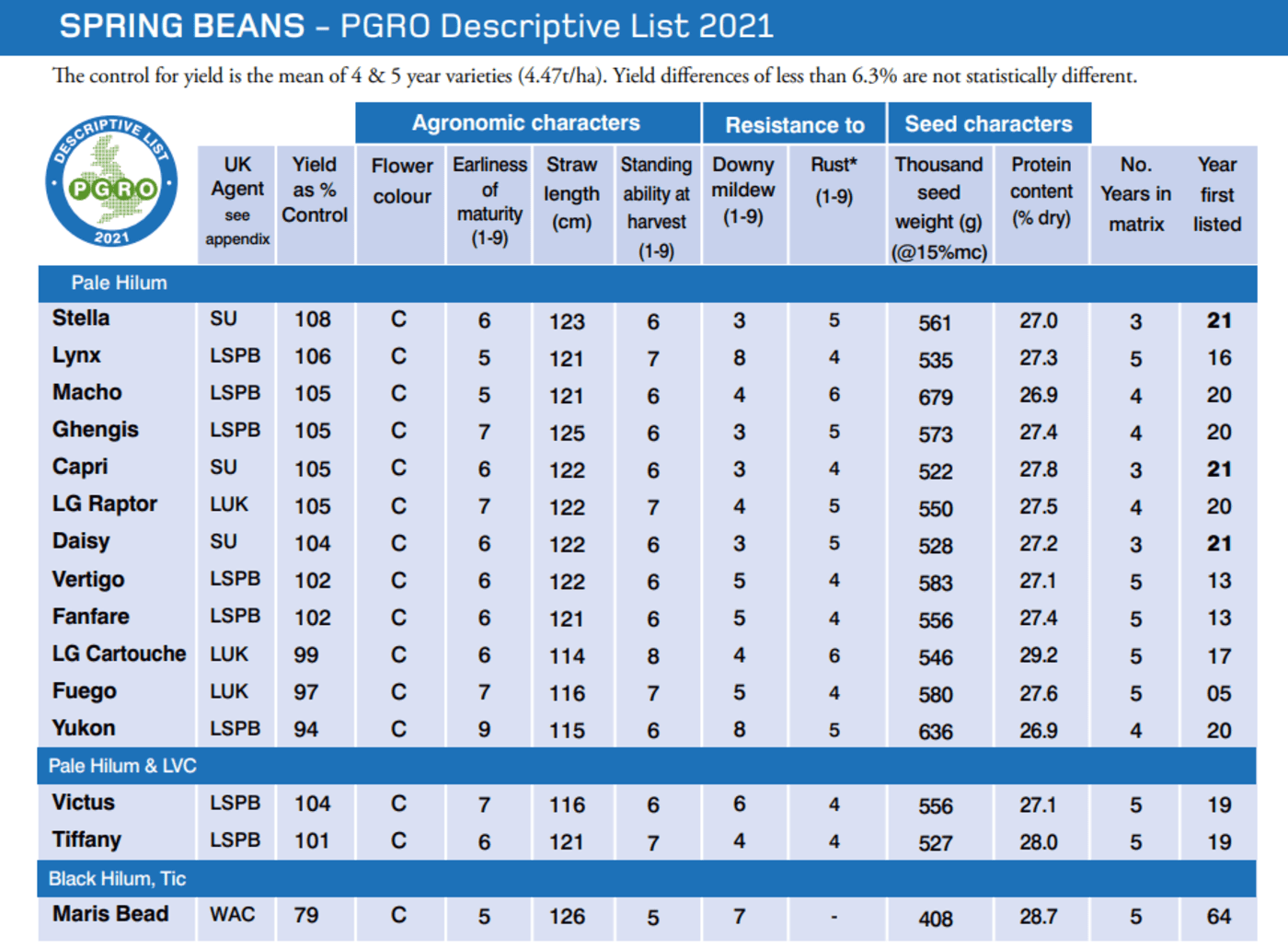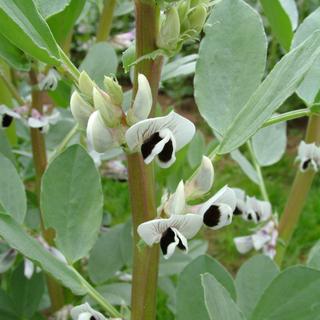 Additional Seed Dressings:
Vibrance Duo
Vibrance Duo is now approved for spring barley - an ideal dressing to boost early root growth and yield.
Approved for:
Spring Barley
Spring Wheat
Spring Oats
Kick Off
Phosphite based seed treatment proven to boost root and shoot development to eliminate early season deficiency, enhance plant emergence and boost yields.

Manganese
Manganese is essential for chlorophyll synthesis and lignin production - vital for early stages in plant growth.
High pH and light soils are prone to deficiency, applying manganese to the seed is a good way to ensure healthy early seedling growth and eliminate early season deficiency.

Zest
A new phosphite based seed treatment approved for pulses. It is similar to that of Kick Off but has Molybdenum in as well to help prevent marsh spot in peas.
Nutrients in Zest:
Nitrogen, Phosphorus, Potassium, Sulphur, Manganese, Zine, Molybdenum.
Game Cover and Environmental Mixes:
We have a range of Maize, Game Cover and Environmental mixtures available for Spring 2021.
Please enquire for details.